Infine ci siamo: il 1° Novembre 2005 l'intera Saga di Star Wars sarà disponibile in Dvd. La Lucasfilm ha infatti annunciato l'uscita del cofanetto di Episodio III - La Vendetta dei Sith proprio per quella data.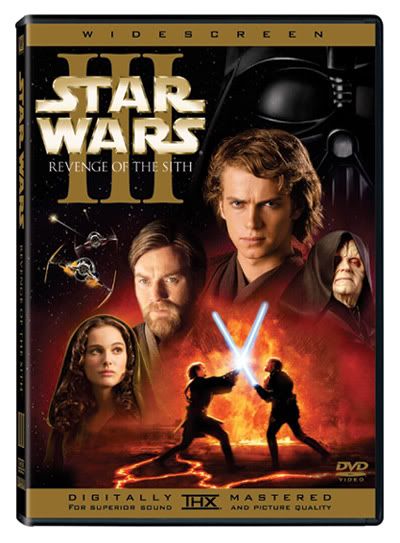 L'epica conclusione della Saga di George Lucas è stata distribuita in contemporanea mondiale nei cinema di tutto il mondo lo scorso 19 Maggio e lo stesso accadrà per questo Dvd: in tutti i principali paesi l'uscita coinciderà con quella americana.
Contemporaneamente all'attesissima release del Dvd, è stata programmata anche quella del videogame Star Wars - Battlefront II: si tratta del sequel del maggiore successo della Lucasarts, uscito lo stesso giorno che ha visto la Trilogia Classica debuttare sul mercato dei Dvd (21 Settembre 2004).

La Lucasfilm e la Fox Home Entertainment hanno anche assicurato una qualità audio e video senza precedenti, ottenuta sfruttando la masterizzazione digitale.

"La Vendetta dei Sith ha offerto al pubblico internazionale un'esperienza straordinaria, e vogliamo che questo Dvd faccia lo stesso - dice Jim Ward, Vice Presidente del Marketing e della Distribuzione della Lucasfilm Ltd - Fin dall'inizio della produzione, George volle essere sicuro di registrare tutto ciò che riguardava il making-of di Episodio III, proprio per creare un'incredibile esperienza Dvd. Questo cofanetto racconta tutti e tre gli anni della produzione, e sarà un modo fantastico per completare la Saga di Star Wars a casa."

Ecco infatti i ricchissimi contenuti extra del tanto atteso cofanetto 2 dischi:



Un lungo documentario sulla realizzazione del film.

Una featurette sui fantastici stuntman del film.

Una featurette incentrata sulla profezia del prescelto, Anakin Skywalker.

I 15 documentari "Making-of" apparsi durante l'anno su Hyperspace

Video musicale A Hero Falls basato su Battle of the Heros di John Williams.

Demo giocabile di Star Wars - Battlefront II.

...e tanto altro ancora!
Dimenticavo: ho sistemato tutti i post finora fatti nelle memories, così se cercate uno specifico mex sarà più facile ripescarlo. In più ho sistemato un po' le userinfo... ho aggiunto i bellissimi bannerini di
eleanor_malfoy (cara dimmi se va bene come ti ho creditata!) e ho cambiato subtitle... Raff, dimmi se ti piace :PPP (anche se non son sicura se è giusto l'inglese ehm mio so beautiful love nel caso correggi... se no cambia pure tutto ^^')
Current Mood:
sore
Current Music: Everybody's gotta learn sometimes - Beck